Collection: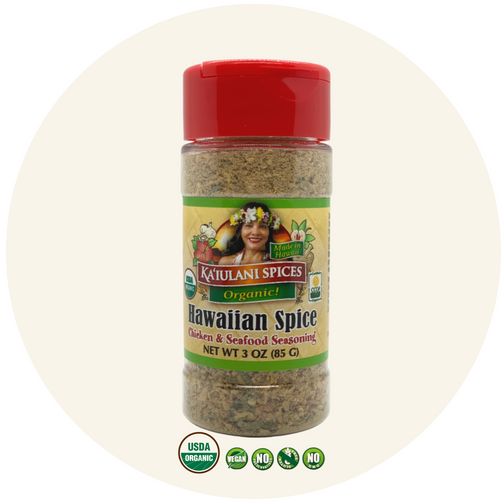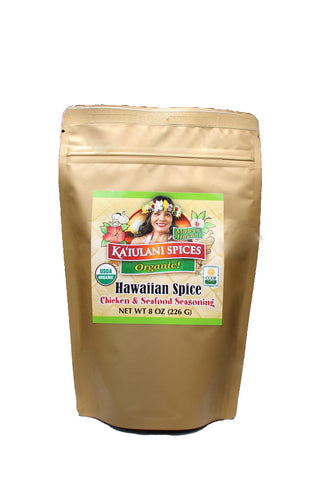 Collection:
Hawaiian Spice
Hawaiian Spice
Regular price

Sale price

$27.50
Hawaiian Spice is one of our top 3 favorite flavors! It adds a burst of instant flavor to any dish! Hawaiian is packed with organic ingredients that not only taste good but are good for the body! 
Great on fish, chicken, potatoes, and veggies! Sprinkle + rub with olive oil. Marinate. Bake, grill, broil or pan fry! 
Ingredients: minced garlic, coriander seed, lemon peel, ginger powder, black peppercorn, chives, crushed red chilies, coarse sea salt, cane sugar, Alaea Hawaiian Red Sea salt. 
OUR SEASONINGS ARE:
✔️Certified Organic 
✔️ No MSG 
✔️Preservative Free
✔️Low in salt
Find our Hawaiian Spice in our online shop and quick + easy recipes in our Spices For Life Cookbook!